🎣Long hours of outdoor fishing can lead to fatigue and lack of concentration, which can result in missing the best time to reel in your line!

🐟 With this alarm, you'll never miss a fish bite again: The Smart Fish Bite Alarm will go off and alert you as soon as a fish is hooked.
Reliable sensitivity: sensitive enough to every serious bite while ignoring most noises from current, wind or something that bumps your bait to reduce false alarm!
🎣We all don't want to give the fish a chance to escape, it will ruin your bad mood for the day!
🐟Intelligent fish bite alarm with buzzer, built-in LED intelligent light, automatically increase the brightness of the alarm light several times at night, so you can fish at night with half the effort!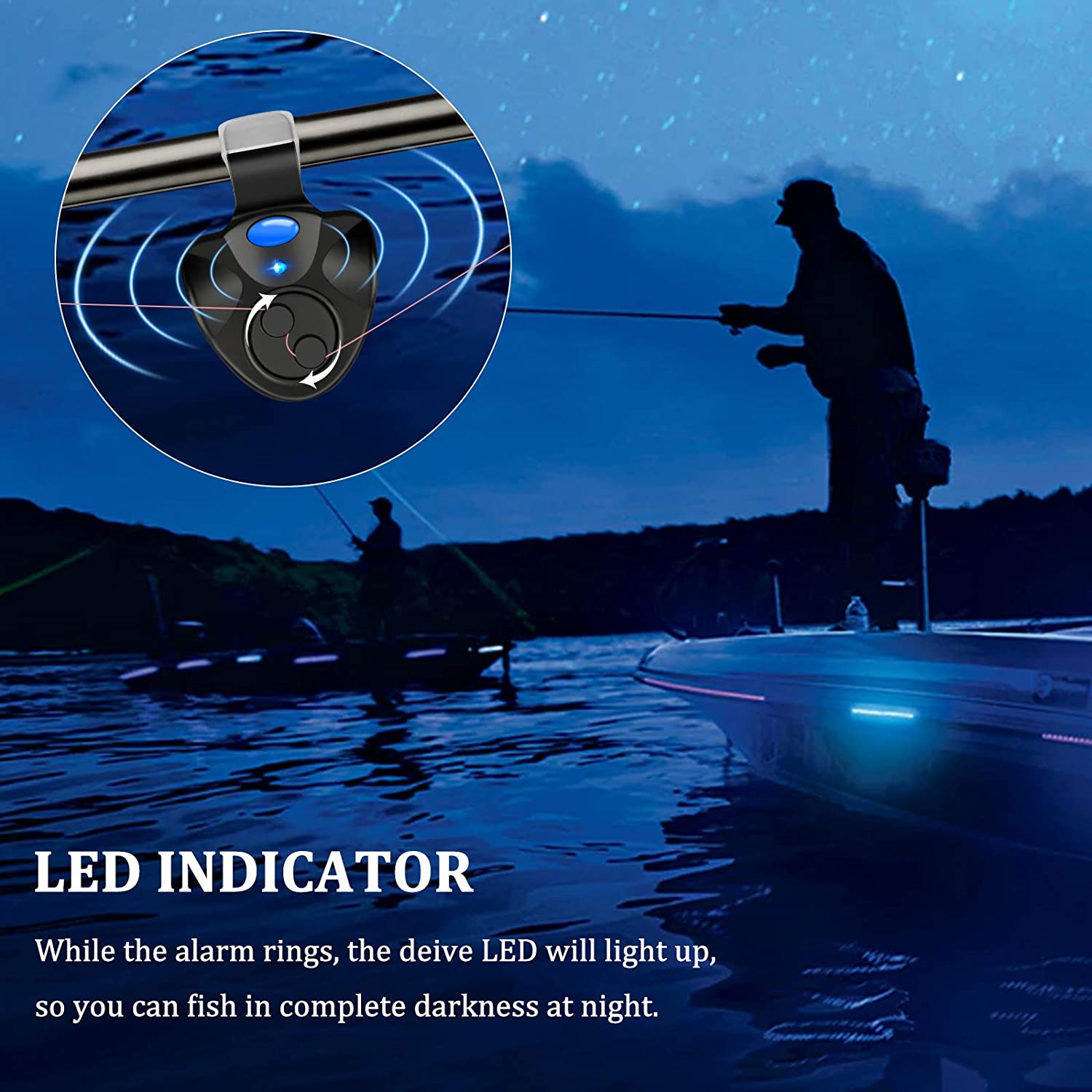 🎣Easy to operate, and compatible with all fishing rods on the market!
CUSTOMER REVIEW
Nanalup
"I was a little bit hesitant about these at first , but I'm super happy I bought them . They work great for us my granddaughter who never really fished was able to use them and they are great we caught 2 very large channel catfish in our local river fishing off the bank didnt have to constantly watch your pole because when a fish bites you know it!, Her fish was almost 22inches long and mine was 27 in they strike so quick and bite and most times you miss it but not with these very happy customers we are"
jerry t. h.
"Have used these several times and love the fact that I can set poles out when it's dark and leave the lights off until a fish hits a line"
TBone
"Works great! I use them for night fishing!"
alfred hofstetter
"Its loud enough to wake me up, its easy to attach to the rod and set your line up and you can cast with it attached to the rod if you free your line from the trigger fist. These are awesome!I was having issues with the line tension tripping the alarm so I got some newspaper rubber bands and added some return pressure to it and all is well now. Tight Lines Everyone!!"
dave settle
"if fishing at night they allow you to have multiple poles without manning them directly. also could be used as distress signal."
Mitchell
"Love that I can be talking to people and not have to pay attention to my poles. Can hear the alarm all way across lake"
Tony L
"Love these little devices. Easy to use and they are very loud. Have drop these int he water a few times and they keep on working. Great when you are bait fishing and can just throw his on your secondary pole while you focus on the main one."